What do you think of when you see some old growth trees? Do you ever wonder what they would say if they could talk? What they would say they have witnessed over their life time of standing, weathering storms, drought, fires, floods, heat and cold? I have had this thought many times as I paddle through North Carolina's 3 Sisters Swamp. Recently it was announced that researchers from the University of Arkansas identified a bald cypress (Taxodium distichum)tree that was 2624 years old! Wow, imagine that a tree here in eastern North Carolina that is one of the oldest trees known to man today. This tree started putting down roots around 605 BC!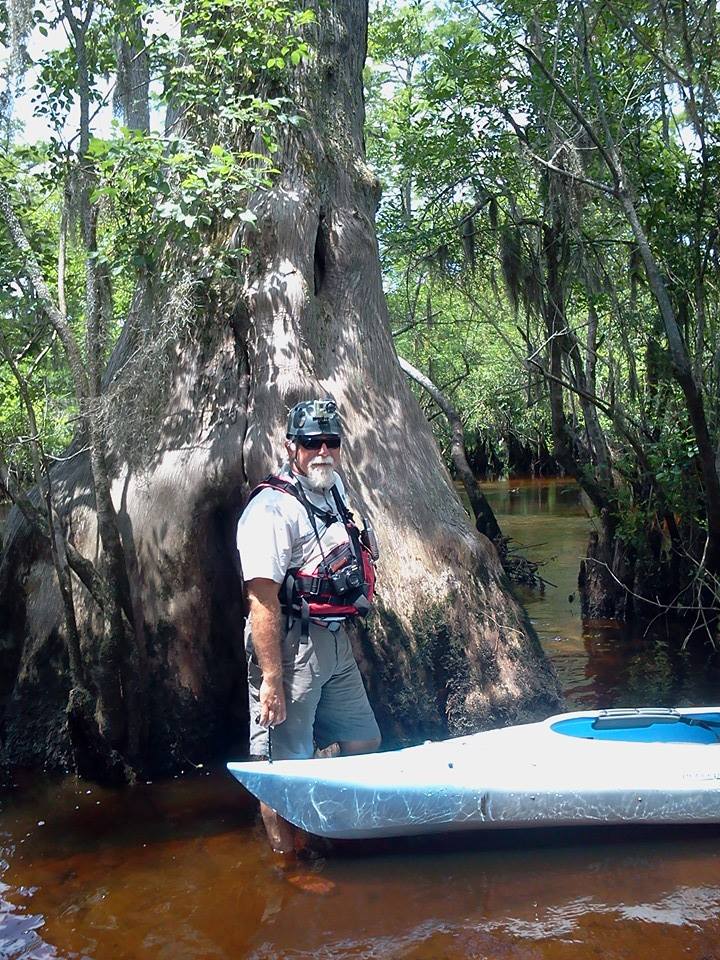 Just paddling in this ancient swamp give you a since of awe. Trees that are so big, it takes 3 or 4 grown men to put arms around them and cypress knees that are talker than I stand. Every time I am there in the magical place I find myself in awe at the majesty of God's awesome creation. I also realize just how small I am in the grand scheme of life and grateful that God is always there each day for everyone who looks to him.
Don & Diane Harty own Mahanaim Adventures. They specialize in helping individuals, families and groups to have "Positive & Memorable" outdoor adventures. Whether these are wildlife view adventure, camping adventure or a simple kayaking adventure. They provide kayaking adventures on Town Creek, Cape Fear River,Fort Fisher Basin, Masonboro Island, Black River, Holly Shelter Creek and Moores Creek. Oh, yes, we do rent kayaks also. Contact them at www.mahanaimadventures.com for more information about all of their adventures.